Can you imagine that electrification already started 100 years ago? In 1899 there were more makes and types of electric cars than in 2015!
An example is the Baker Electric Car Company that started in Cleveland Ohio in 1899 and produced cars in the United States until around 1916. They were very successful and are considered a forerunner of the electric vehicle. In fact, at one point they were the largest manufacturer of electric cars in the whole world.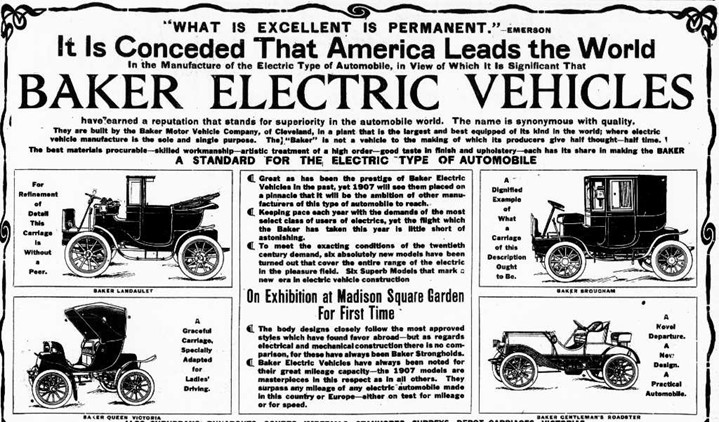 It is strange to some to realize that the electric automobile is not a new concept and that they were actually more popular with some people back in the day than the gasoline counterpart. Another interesting fact about the Baker Electric car Company is that some of their batteries were made by Thomas Edison who also owned an electric car. 
This makes it clear that the car industry worked and is working on the same process that shipping is currently involved in i.e. to make shipping (more) sustainable and the challenge of using other fuel cells.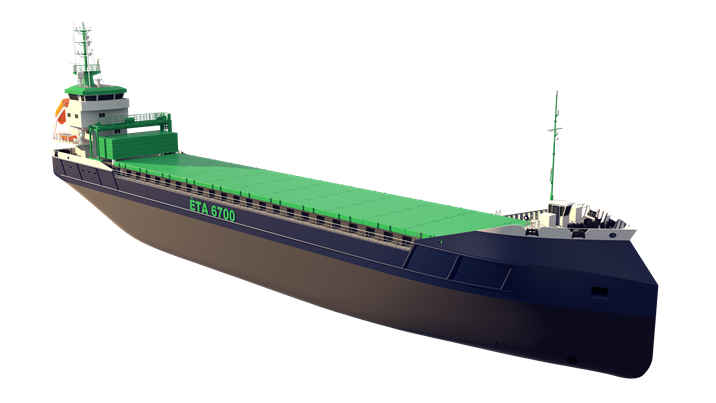 In our ÈTA 6700 design, our main efficiency goals are the reduction of the need for energy, autonomy, predictable maintenance and a much simpler engine room. There is no main engine, but an electric motor for which three diesel generators are currently available. 
We can easily change over to other fuels, such as ammonia or methanol. Moreover, it is possible to plug in a container with any sustainable power source, for example hydrogen. This makes it practicable to sail completely or partially emission-free without generators. It is also possible to plug in a small fuel cell, so that we can enter the port emission-free or lie at the dock emission-free.